Ger Colleran (Great Speech)
Ger @ Great Speech will, privately and confidentiality, help you write and deliver a wedding speech that you will enjoy creating, writing and delivering for and to family, relations and friends. Do not let your speech get in the way of you enjoying this one-off wonderful and family occasion. Make it memorable for all the right reasons, having no regrets after you have delivered your speech. Enjoy the plaudits, feedback and congratulations long after you have delivered your speech, because you will have deserved it.
Click the Link Below for a Personal Welcome from Ger...
"Really enjoyed working with you Ger. Couldn't have done as good of a job without you. Thanks again"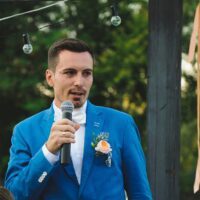 Carl (Bestman)
Rathsallagh Country House Wicklow
August 2022
''...How's it going Ger, sorry I missed you yesterday, we are just out here in Lake Garda for a few days! The speech went unreal, literally couldn't have gone any better and everyone said it was class! I will definitely send you a video of it once I get it! Thanks for all your help, it definitely paid off and so grateful for all you did! Il will buzz you next week to give you the low down...!''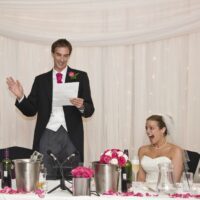 Fergal (Groom)
Landmark Hotel, Carrick-on-Shannon, Co. Leitrim
May 2023